Mobile Math: Downhill Shapes
Look at the mobile below. What do you notice? What do you wonder? What do you know?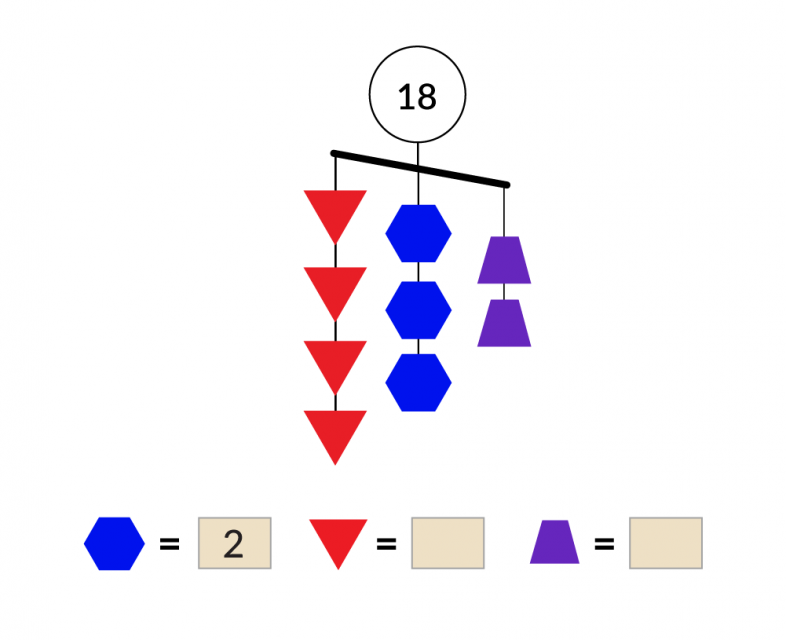 This mobile is unbalanced. Is the value of the string with triangles greater or less than the value of the string with trapezoids? Why do you think so?
What is one set of possible values for the shapes?
What is the combined value of the two outer strings?
What values could the two outer strings have?
The mobile was unbalanced. Now the mobile is balanced. All three strings have the same value. The total value of the mobile is 72. The hexagon has a value of 8. What values can you give the triangle and the trapezoid that would balance the mobile?
When the mobile is balanced, how many triangles have the same value as 1 trapezoid?