How Many Are Hidden? Rocketship Shapes
What do you notice? How many shapes do you see?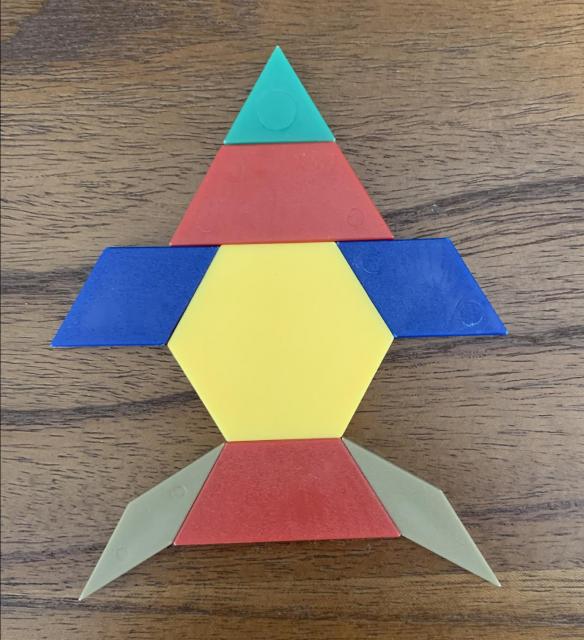 Now, some shapes are hiding under an orange bowl.
How many are hidden? Use math words, numbers, or pictures to explain how you know.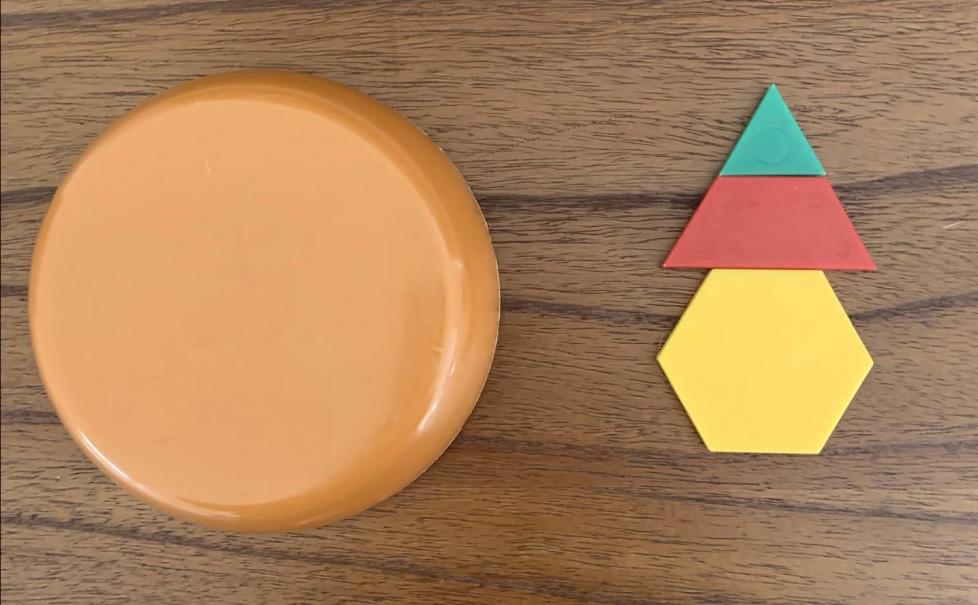 What equations match the picture?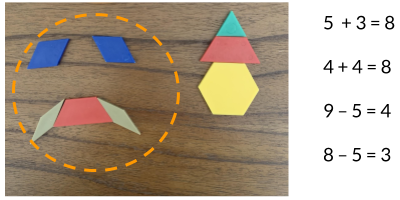 Draw a picture or use the MLC Pattern Shapes app to show shapes. Hide some of the shapes. How many can you still see?