Math in Our World: Monster Party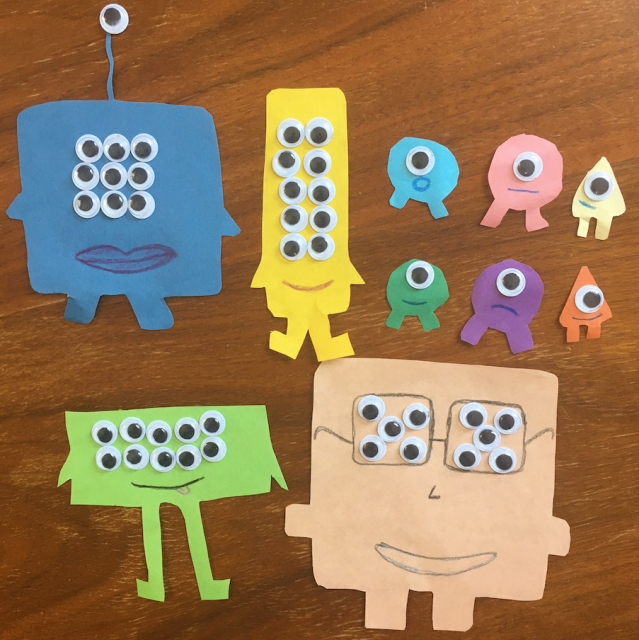 Is there something you love to use when you make arts and crafts?
I love to use googly eyes!
Today I used all of my googly eyes to make a silly monster party.
What do you notice? What do you wonder?
Show or tell what you know about the eyes on the monsters. Use numbers, models, or math words.
What math questions can you ask about the monsters? Answer all the questions you can!
Think about how many eyes there are on each monster. Don't forget about the antenna eye on the blue monster!
Think about how many eyes there are in all.
Do you see groups of tens? What about ones?
Can you count the eyes by tens and ones?
Show your work to someone and explain your thinking. Did they understand?
Ask whether they have any other questions you can answer!
Draw or make your own silly monsters! Write a story problem about your monsters and share it with us!