Would You Rather? Digging for Treasure
A pirate has buried two treasure chests. You can choose one to dig up.
Would you rather dig up …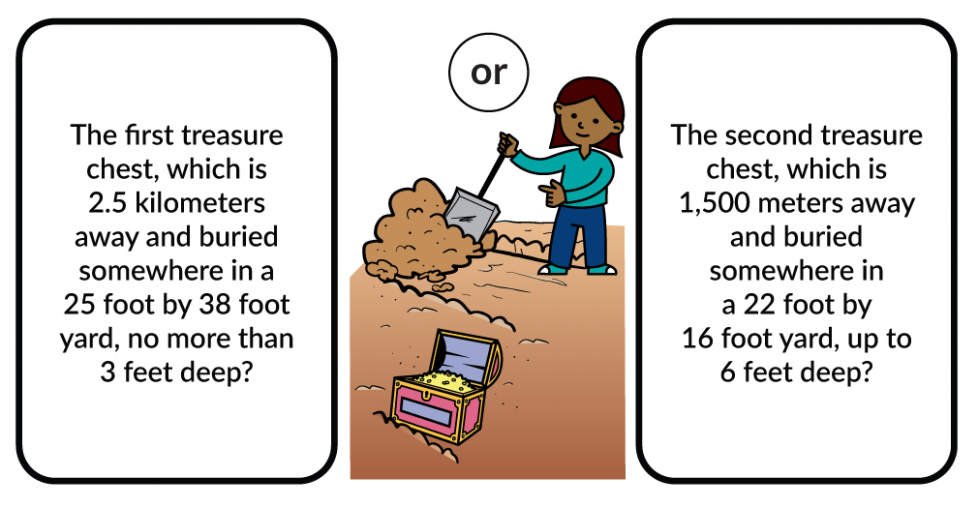 Use pictures, models, words, numbers, or symbols to justify your choice.
I would rather dig up … because …
Challenge
Think of one thing you could change about one or both situations so that your decision would be different. Explain why.
Follow-up
Create your own problem like this one. Share it with someone and ask them to explain their choice.