What Comes Next? Fraction Jumps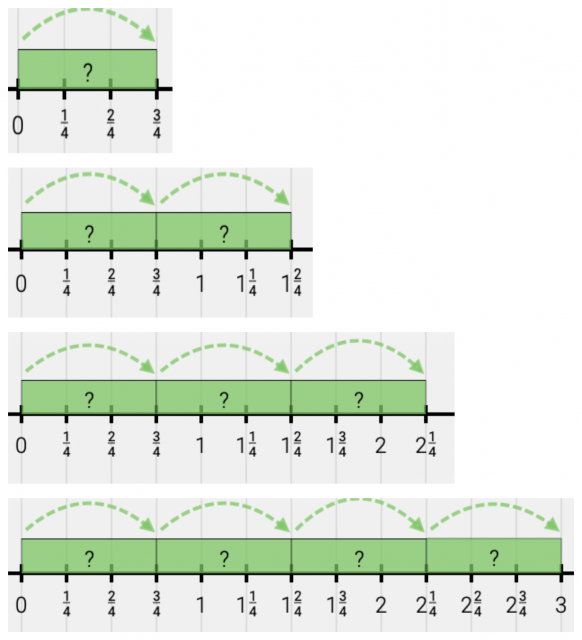 What do you notice? What do you wonder? What comes next?
Show or tell what the next few pictures look like. You might want to use the MLC Number Line app. Describe how you know.
Challenge
Will there be a jump that lands on 10? How do you know?
Follow-up
Create your own fraction pattern and share it with someone else. Ask them what comes next!