What Comes Next? Stay Cool in a Pool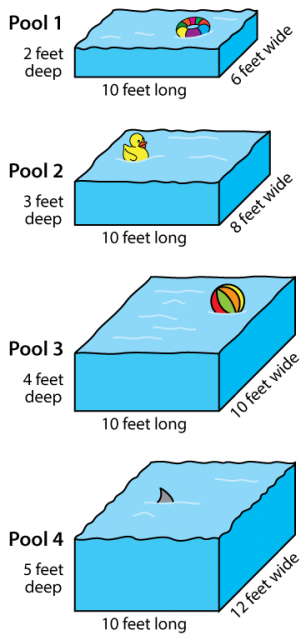 There are a lot of different pools to play in.
What do you notice? What do you wonder? What comes next?
Draw or describe the dimensions and volumes of the next 3 pools. Describe how you know.
Challenge
What would the dimensions of the 10th pool be?
What about the 15th?
Follow-up
Create your own pattern and share it with someone else. Ask them what comes next!