Math in Our World: Sharing the Gym
Several basketball teams practice at the elementary school. They are allowed to use the school gym from 4–5 p.m. four days a week. But the teams have to share that hour equally!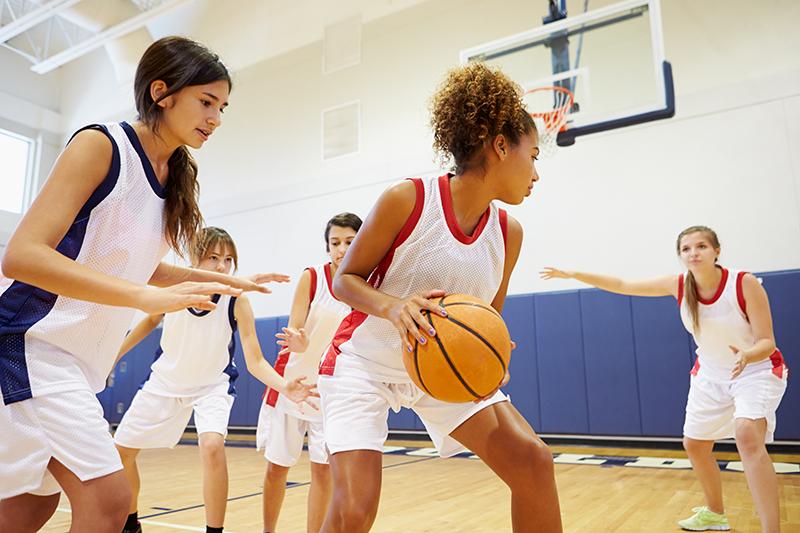 The table below shows what teams practice on what days.
Monday
Tuesday
Wednesday
Thursday
Red Team
Blue Team
Red Team
Yellow Team
Yellow Team
Blue Team
Green Team
Red Team
GreenTeam
Blue Team
Yellow Team
Use pictures, models, or numbers to show what is happening.
What do you notice? What do you wonder?
What mathematical questions can you ask about this situation? Answer any questions you can!
Think about the number of teams that share 1 hour each day. How can you represent equal parts of one whole?
What fraction of an hour does each team get to practice in the gym each day?
Try using the Math Learning Center Clock app to help you.
Show your work to someone else, and explain your thinking. Did they understand?
Ask if they have any other questions you can answer!
Think about how you might split one hour of your day between several activities. How many activities did you choose? What fraction of an hour will you use doing each one?