Math in Our World: Ball Toss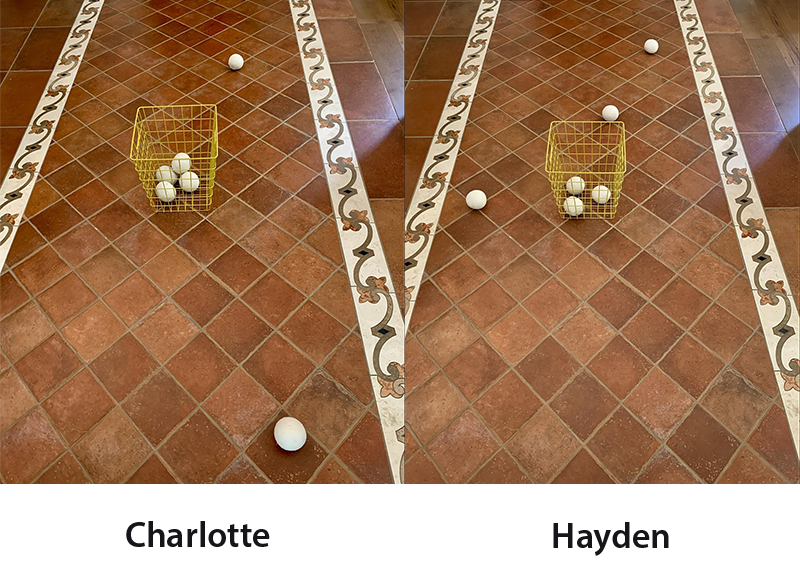 Charlotte and Hayden made up a new game. They stood behind a line and threw the balls into a basket. They each had the same number of balls. They got one point for each ball that landed in the basket.
What do you notice? What do you wonder?
Use pictures, numbers, or words to show or tell what is happening.
What math questions can you ask about the picture? Answer all the questions you can!
How many balls did each player have? How many balls made it into the basket? How many did not?
Make a table for each person to show how many balls made it into the basket and how many did not make it in the basket for each person.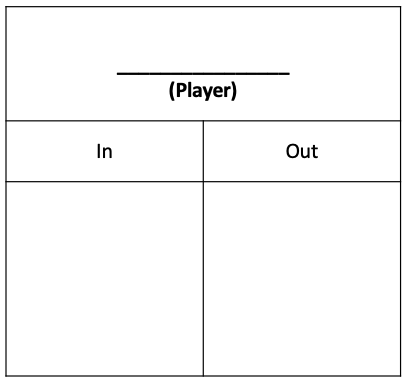 Use tally marks to show how many points each person got.
What can you count and compare?
Show your work to someone else, and explain your thinking. Did they understand?
Ask whether they have any other questions you can answer!
You can play our game at home. You'll need an empty box or container and balls of paper, socks, or other soft balls. Keep track of your score and see how many points you get! Take a picture of your game to share with us!