Would You Rather? Strawberry Snack
Would you rather have …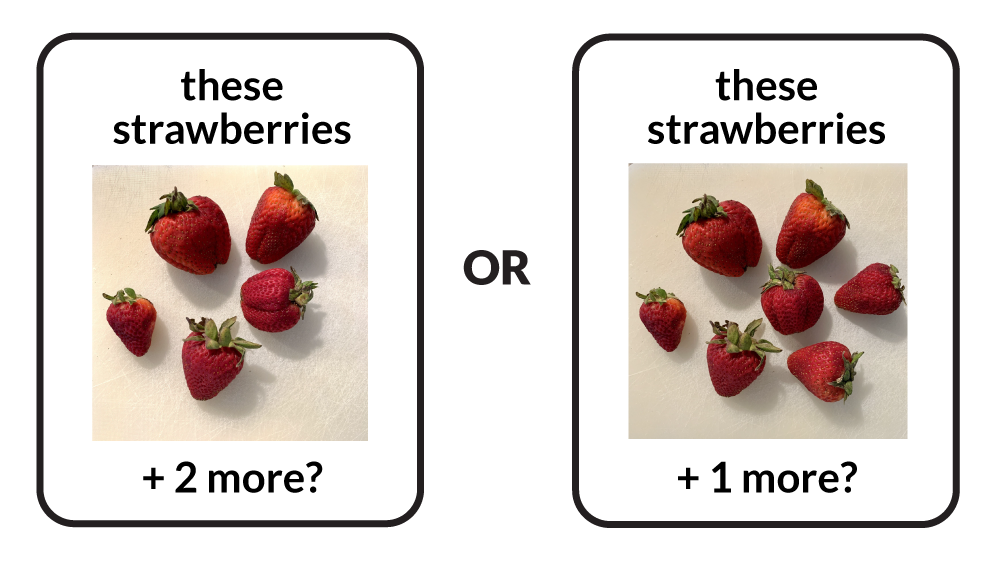 Use pictures, models, words, numbers, or symbols to explain your choice.
I would rather have … because …
Challenge
Tierra chose the other option. Why do you think she made that choice?
Follow-up
Tell your own problem like this one. Share it with someone else and ask them to explain their choice.