Math in Our World: Pom-Poms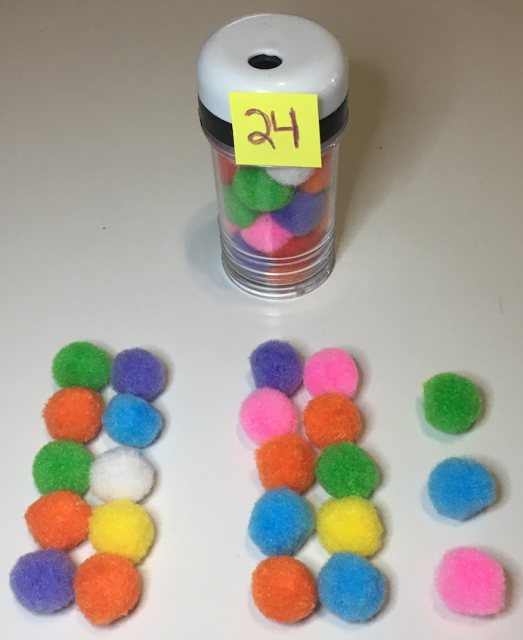 Wendy cleaned up her art supplies today.
She had pom-poms everywhere!
She put some of the pom-poms into a jar.
Some of them did not fit inside the jar.
What do you notice? What do you wonder?
Show what you know about the pom-poms. Use pictures, numbers, or math words.
What math questions can you ask about the pom-poms? Answer all the questions you can!
You could try adding the pom-poms inside the jar and the pom-poms outside the jar to find how many Wendy has in all.
Think about how you can use tens and ones to help you find the total.
You might start with the total inside the jar, then count on by tens and ones to find the total.
Show your work to someone else, and explain your thinking. Did they understand?
Ask if they have any other questions you can answer!
Find a collection of small objects such as marbles or pebbles. How can you organize them?
Make up your own story problem with the results and share it with us!